Regular price
$34.00 USD
Sale price
$32.00 USD
Unit price
per
Sale
Sold out
Share
The one cream you need for younger looking skin. This highly effective formula is a day creme, night creme, wrinkle treatment and neck creme. . . four crèmes in one!
Featuring 12 essential ingredients including a balanced blend of alpha hydroxy acids paired with skin loving lipids, Skin Correction Complex rejuvenates, smoothes, plumps and hydrates the skin, creating a younger and healthier looking complexion in one easy to use cream.
How To
Apply day and night over face avoiding eye area.
Ingredients
HIGHLIGHTED INGREDIENTS

12 Essentials:
Malic Acid (AHA) – Derived from apples, An active substance with exfoliating and emollient properties and ceramide stimulation.
Tartaric Acid - From fermented grapes, it boosts glycolic and/or lactic acid to strengthen sloughing power. But its unqiue benefit is its ability to regulate the formula's pH level. 
Citric Acid - This AHA found primarily in lemons and limes, helps buffer other acids. Citric acid is also a chelator, which means it eliminates irritating impurities (from air, water, and heavy metals) on the skin. Citric acid grabs onto these impurities so that they cannot enter thskin.
Lactic Acid (AHA) - Exfoliates, lightens dark spots, and improves the look of fine lines and wrinkles. All alpha hydroxy acids exfoliate and improve skin texture, but lactic acid has an extra benefit. It helps improve the skin's natural moisture factor by bonding to the top layer of skin and stimulates it to make ceramides, which help keep moisture in and irritants out.
Glycolic Acid (AHA) - Derived from Sugar Cane it's botanical properties help to treat skin conditions such as Psoriasis, Melasma and Seborrheic keratosis. Effectively removse the outermost layer of dead cells from the complexion, revealing brighter, fresher skin.

Jojoba Seed Oil – Moisturizer and Emollient. Jojoba Oil reduces trans-epidermal water loss without completely blocking the transportation of water vapor and gases, providing the skin with suppleness and softness.
Avocado Oil – Extremely good at hydrating and moisturizing skin, and treats inflammation from eczema, acne, and blackheads.
Olive Oil – Is naturally rich in squalene, which mimics your skin's natural sebum and full of antioxidants that work to fight environmental skin damage.
Apricot Kernel Oil – Emollient that contains a high Vitamin E content that aids the skin in retaining elasticity, clarity and suppleness.
Soybean Oil - Soybean Oil has a nourishing, softening and moisturizing effect on skin, shown to diminish wrinkles, reverse sun damage and even tighten sagging skin.
Sugar Maple Extract – New studies shows that certain compounds in maple leaves block the release of an enzyme called elastase, which breaks down a protein called elastin as people age. Because elastin helps maintain skin elasticity, retaining more of it longer can improve the look of the skin.

Vitamin E - Powerful anti-oxidant properties. Laboratory studies have shown that the antioxidants provided by Vitamin E can protect the skin from sun damage when applied before sun exposure. The researchers concluded that regular application may be effective in protecting our skin from oxidation.

Base Ingredients: Water (Aqua), Propylene Glycol, Isopropyl Palmitate, Glyceryl Stearate, PEG-100 Stearate, Glycerin, Sodium Lactate, Cetyl Alcohol, Persea Gratissima (Avocado) Oil, Dimethicone, Hydrogenated Soybean Oil, Soybean Lipid, Soybean Phytosterols, Hydrogenated Olive Oil, Hydrogenated Jojoba Oil, Tocopheryl Acetate, Sucrose, Simmondsea Chinensis (Jojoba) Seed Oil, Polysorbate 60, Sorbitan Stearate, Prunus Armenica (Apricot) Kernel Oil, Sodium PCA, Sodium Citrate, Malic Acid, Tartaric Acid, Citrus Aurantium Dulcis (Orange) Fruit Extract, Saccharum Officinarum (Sugar Cane) Extract, Acer Saccharum (Sugar Maple) Extract, Fragrance (Parfum), Acrylates/C10-30 Aklyl Acrylate Crosspolymer, Disodium EDTA, Phenoxyethanol, Ethylhexylglycerin
This product is Paraben free.
View full details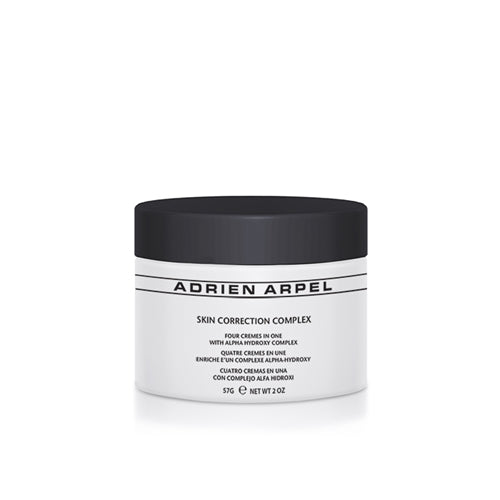 Shipping

Share the details of your shipping policy.

Returns

Share the details of your return policy.